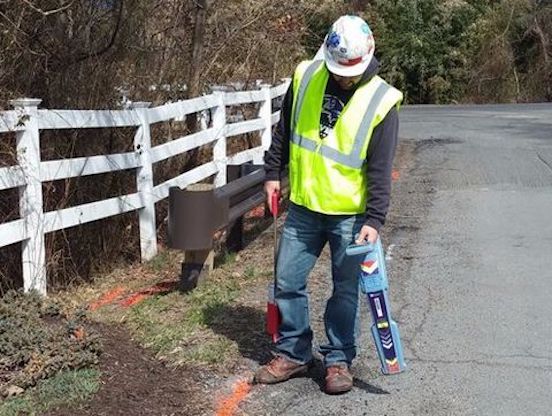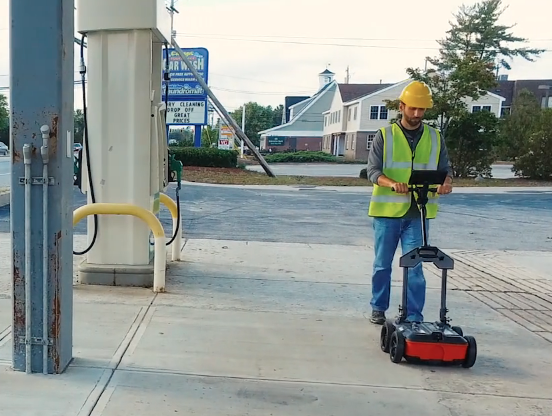 Ground Penetrating Radar
Non-Destructive,
Safe & Accurate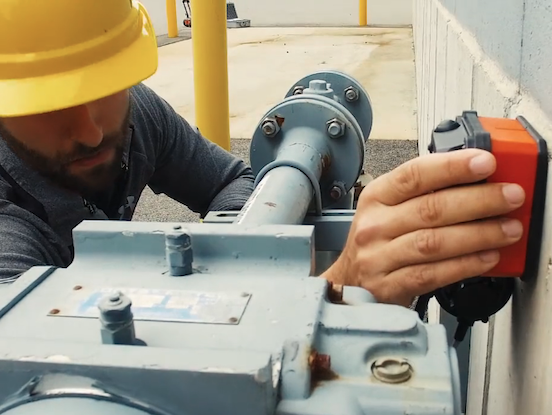 Concrete Scanning
Cutting or Coring?
Instant Verification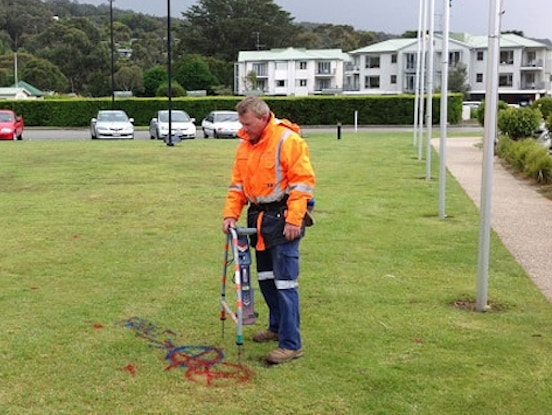 Ground Fault Locating
Underground Wire Problems?
Specializing in:
Private Utility / UST Locating
Subsurface Surveying
Environmental
Concrete Scanning

Rebar Mapping
Post Tension Layout
Conduit Mapping
Marking Locations and Depths of:
Reinforcing

Electrical Conduits

Underground Utilities
Gaps and Voids
Tanks
Other obstacles
Most Recent Customers Include:
Power Plant Management
Construction Project Managers
Landscaping Architects
Irrigation Contractors
Cable Installers
Homeowners
 You need to know what's in the ground before you dig, drill, cut, core or excavate. The 811 service notifies public utilities to mark their own service lines from "meter to main", but that is not likely all the information you need to complete your project safely.
We locate all underground utilities plus other potential obstacles, so you can be confident when you work near a marked obstacle.
Get the full Situation Report on your job site to avoid utility strikes, safety concerns and downtime on th ejob.
Dig, Cut, Core, Drill & Excavate Confidently
Step 1: Make An Appointment
Contact us with your project details to request your locate. Call, text, email, complete the contact form or use the new Client Hub.
Step 2: We'll Find The Obstacles
We'll scan your  ground surface, concrete wall or slab to identify the utilities or other obstacles you need to avoid with our ground penetrating radar equipment.
Step 3: Dig With Confidence
With location and depths of obstacles marked, you can cut, dig, drill or excavate safety with confidence. Let SitRep Services handle your utility locating.
SitRep Client Hub
Client hub lets you request and approve quotes, confirm appointment details, and pay invoices—all online.
Please feel free to contact us with any questions.
Call or Text (803) 792-1106 (Our old number still works too!)
We Call Back!
If we miss your call we are likely on the line or with a client, so please leave us a message.
Based in Atlanta and serving the southeast. Georgia, East Tennessee, East Alabama, South Carolina, Western North Carolina and more.
Email: Office@SitRepServices.com