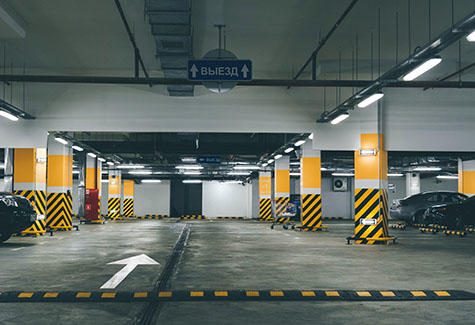 You need to know what's in the ground before you dig, drill, cut, core, or excavate. SitRep Services is your go-to company for private utility locating, ground-penetrating radar, concrete scanning, and ground fault locating in Atlanta and the surrounding areas.
For commercial and residential clients who are making changes to concrete surfaces, SitRep Services is here to help you know exactly what you are getting into.
SitRep Services – Concrete Scanning in Atlanta and Beyond
Our area is always growing, which means it is constantly changing. If you are making changes to concrete, it is vital to know everything that is beneath the surface. Otherwise, you could be looking at an expensive repair process on top of your project.
Now you can prevent expensive or even irreparable damages associated with drilling, boring, or digging projects. SitRep Concrete Scanning Services is just what you need to do a comprehensive, timely, and accurate scanning on your construction and renovation project sites.
How Concrete Scanning Helps Avoid Problems
Use our concrete scanning services to discover and prevent cutting or coring embedded reinforcing steel, electrical, and communication lines and therefore avoid making costly and burdensome errors.
Conduit Mapping, Post Tension Layout, and Rebar Mapping are among the various concrete scanning services we provide. Our project manager and office personnel are well-trained, qualified, and competent and are always ready to deliver precisely what you need to decrease risk and ensure employee safety.
Why Choose SitRep Services
We recognize the value of speed, timeliness, and having our service accessible when you need it as a veteran-owned company. Individuals and companies in greater Atlanta and adjacent areas are served by us quickly and efficiently.
We recognize that any delay can cost you or your company money; therefore, we work hard to guarantee that your project flow and bottom line are not disrupted. Depending on your region, we aim to be accessible within 1-3 business days. Scheduling in the future is also possible. There may be a limited amount of same-day and next-day service available.
If you have concrete scanning needs, we are here to help. Schedule your residential, commercial, or industrial concrete scanning and ground-penetrating radar needs.