As an Atlanta-based veteran-owned company, we are dedicated to serving greater Atlanta, Upstate SC and surrounding areas with convenient, responsive and accurate private utility locating services.   We believe that the correct private utility location services can save everyone a lot of stress and reduce safety risks arising from construction and non-construction projects.  
Now, let's take a closer look at our services and how they can benefit you. 
Private Utility / UST Locating
The importance of a good Private Utility/UST Locating Services to construction projects involving subsurface excavation cannot be overemphasized.  Apart from ensuring a fast and successful job, it reduces the risk of utility strikes and potential injuries on the job site significantly.  
Don't rely on the often inaccurate visual inspection and record searching methods to identify and locate underground obstructions.  Instead, SitRep  Private Utility/UST Locating Services uses cutting edge technology and state-of-the-art ground-penetrating-radar equipment, which can find objects that radio detection alone cannot find.  Additionally, GPR allows us to identify the depth of your obstacles which radio-detection also cannot offer.
Our services include ground marks, summary report and potentially rough sketches over aerial imagery when required and where available.
Concrete Scanning
Now you can prevent expensive or even irreparable damages associated with drilling, boring, or digging projects.  SitRep Concrete Scanning Services is just what you need to do a comprehensive, timely, and accurate scanning on your construction and renovation project sites.  
Save yourself from costly and prohibitive mistakes by using our concrete scanning services to detect, and subsequently avoid cutting or coring embedded reinforcing steel, electrical and communication cables.   
Our concrete scanning services also include Conduit Mapping, Post Tension Layout, and Rebar Mapping, among others.   Our well-trained, experienced and professional project manager and office staff are always ready to provide just what you need to reduce risk and ensure the safety of your employees.
Subsurface Locating/Mapping
Our Subsurface Utility Locating Services offer improved accuracy when determining the current conditions of underground utilities as well as voids or objects.  This crucial information ensures that you do not embark on avoidable and costly vacuum excavation or hand digging.
With us, rest assured of the safety of your digging crew and the minimization of damage risks to your utility lines. 
Underground Service Detection Survey
Our multifaceted Underground Survey Services are carefully designed to meet all your underground information requirements.  No matter how complex your projects are, you can trust our top-notch crew with underground surveying technology and equipment to identify and map underground assets.  
Using our cutting-edge ground-penetrating-radar (GPR) systems, we determine the precise position and depth of utilities, structures, and possible threats that affect the proposed construction or renovation projects adversely.  
The quality and accurate digital data derived from this survey can be transformed into actionable solutions that meet the requirements of any subsurface-related projects.  
Get in touch today, and we will be glad to provide excellent subsurface and private utility mapping solutions for your construction and renovation project in Atlanta and surrounding areas.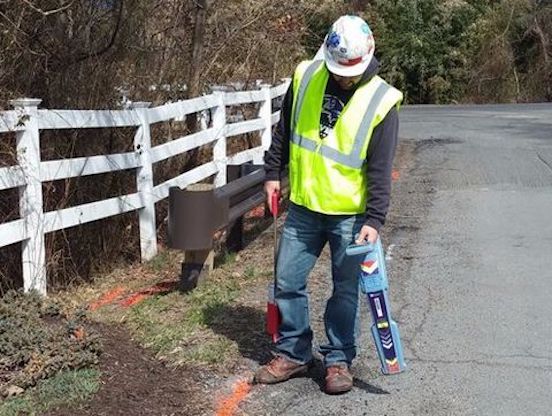 Private Utility Locating
811 does not find:
Tanks
WE DO!
Limited Same-Day and Next-Day Service Available*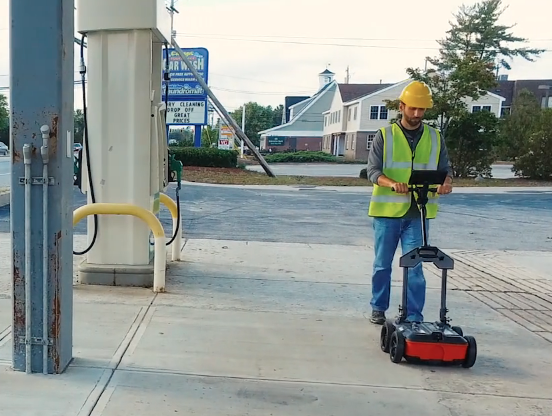 Ground Penetrating Radar
Non-Destructive,
Safe & Accurate
Safer than exploratory digging.
More accurate details like depth.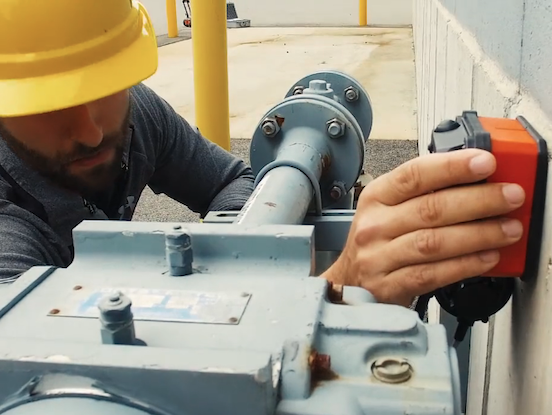 Concrete Scanning
Cutting or Coring?
Instant Verification
Conduit, Pipe, Rebar, Tension
Mapping and Marking
Or fill out the contact form below or

Call: (803)-792-1106
We Call Back!
If we miss your call we are likely on the line or with a client, so please leave us a message.

Email: SitRepServices@gmail.com
Contact Us to Schedule or Get a Quote