You need to know what's in the ground before you dig, drill, cut, core, or excavate. SitRep Services is your go-to company for private utility locating, ground-penetrating radar, concrete scanning, and ground fault locating in Atlanta and the surrounding areas. We provide GPS mapping services to ensure you know exactly where all underground utilities are located.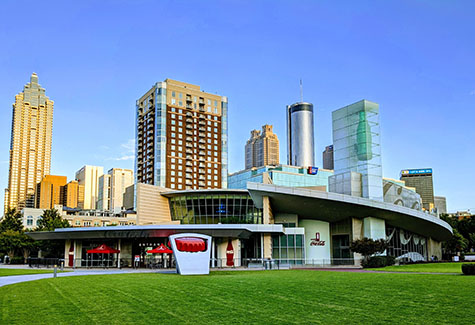 SitRep Provides Residential and Commercial Clients with the Tools to Dig, Cut, Core, Drill & Excavate Confidently
Our Subsurface Utility Locating Services offer improved accuracy when determining the current conditions of underground utilities as well as voids or objects. This crucial information ensures that you do not embark on avoidable and costly vacuum excavation or hand digging.
GPS Mapping Services in Atlanta and Beyond
Our comprehensive Underground Survey Services have been meticulously crafted to fulfill all of your subsurface information needs. You can rely on our top-notch personnel with underground surveying technology and equipment to locate and map underground assets, no matter how complicated your projects are.
We use cutting-edge ground-penetrating-radar (GPR) technologies to pinpoint the exact location and depth of utilities, structures, and potential dangers that could jeopardize proposed construction or remodeling projects.
This survey's high-quality, accurate digital data can be converted into effective solutions that satisfy the needs of any subsurface-related project.
SitRep Serves Locations Throughout Georgia and Beyond
SitRep is based in Atlanta, GA, but we serve customers throughout the region. From Upstate South Carolina to Chattanooga, TN, to Birmingham, Alabama, we can help you with your underground surveying and mapping needs.
Not knowing what is under the surface can lead to expensive, time-consuming mistakes for residential and commercial projects. If you have a digging project in the Atlanta area or beyond, we are here to help. We also serve clients in Birmingham, Greenville, and the Upstate of South Carolina and beyond. We are your trusted source for digging confidently. Schedule your scan and GPS mapping today!